#KROHNEInsights #100yearsKROHNE
KROHNE Insights
KROHNE Insights
360° digital exhibition
On the occasion of our 100th anniversary we invite members of the process industry to KROHNE Insights – the 360° digital exhibition. Due to the success of the live weeks from June 7th -24th - with thousands of interested visitors from all over the world - KROHNE Insights continues. You still can get access to all industry specific exhibition halls with 120 exclusive video messages and over 150 webinar recordings. Explore trends & technologies in process measurement, 100 years of KROHNE and our locations and manufacturing.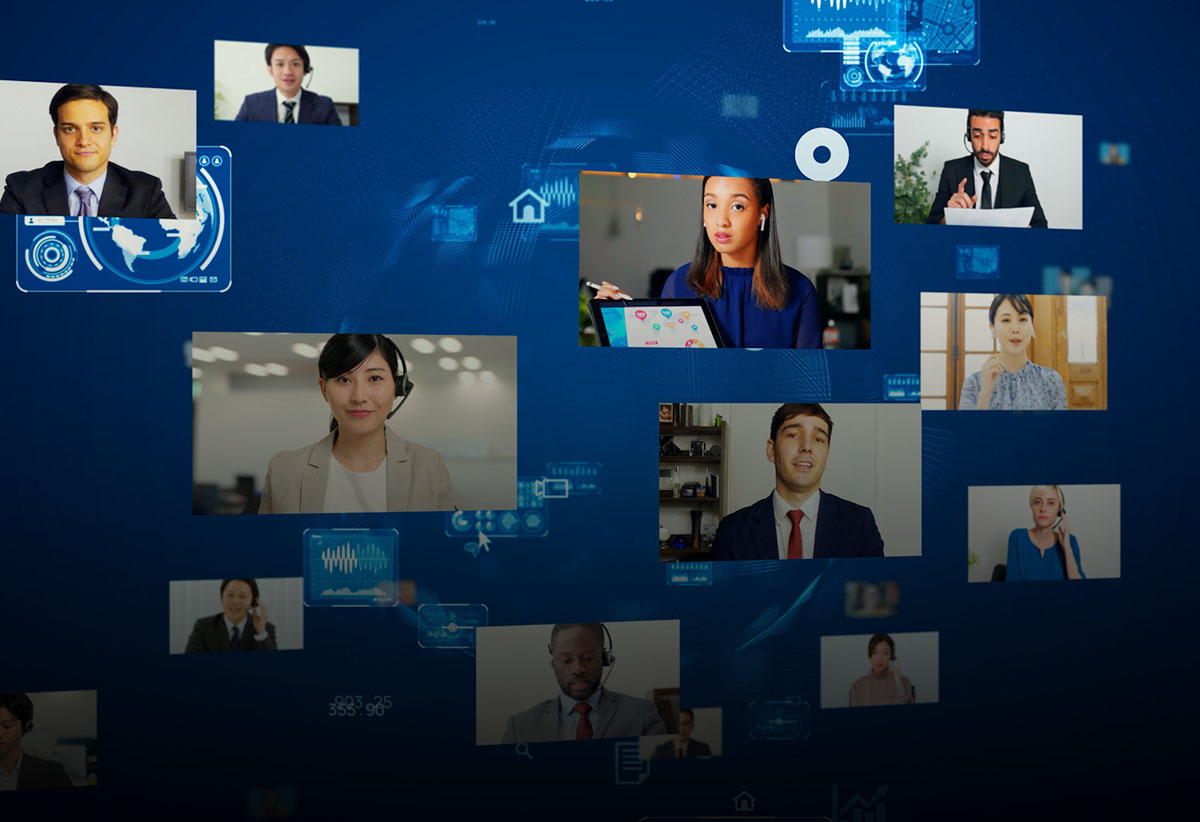 Over 150 webinar recordings
Discover over 150 webinar recordings on various product- and industry-related topics Join now!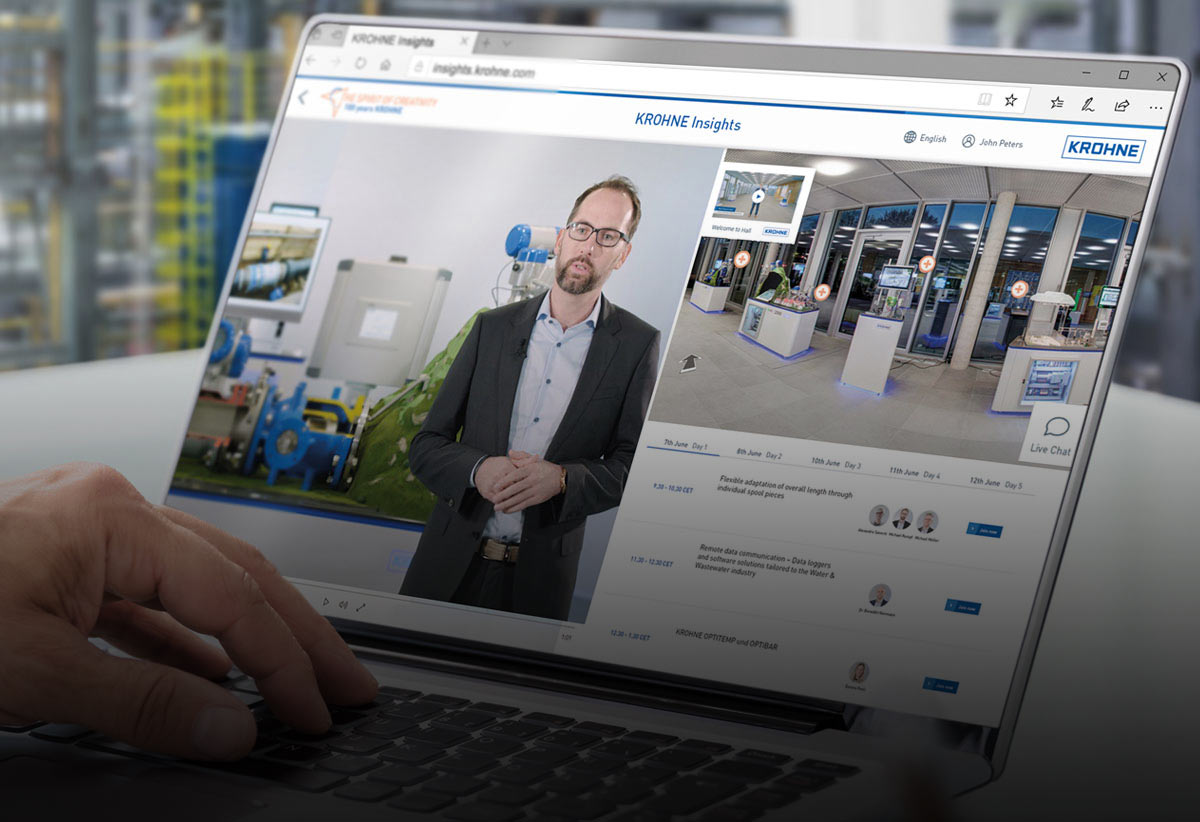 Over 120 exclusive video messages
Explore all products, all services and solutions of KROHNE via 120 informative videos and exhibits More information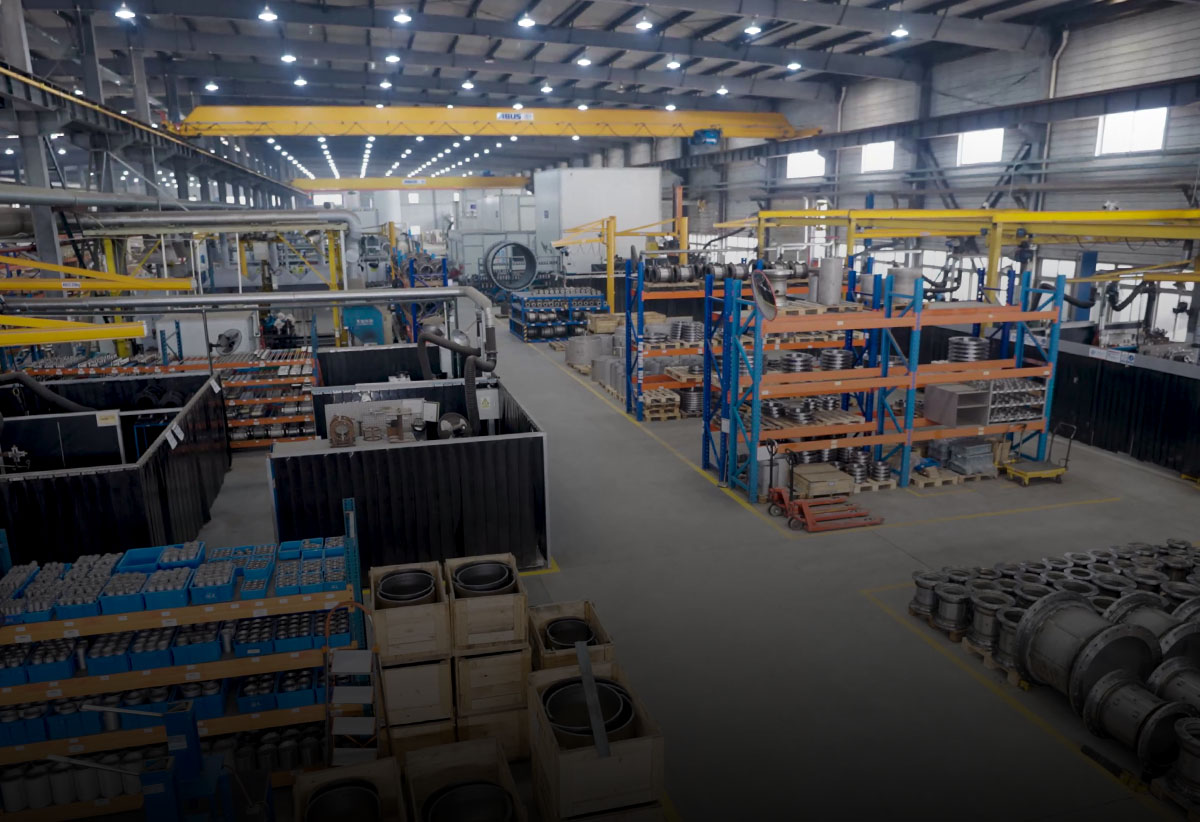 Factory Tours
16 short videos demonstrate the R&D and production facilities of all KROHNE factories worldwide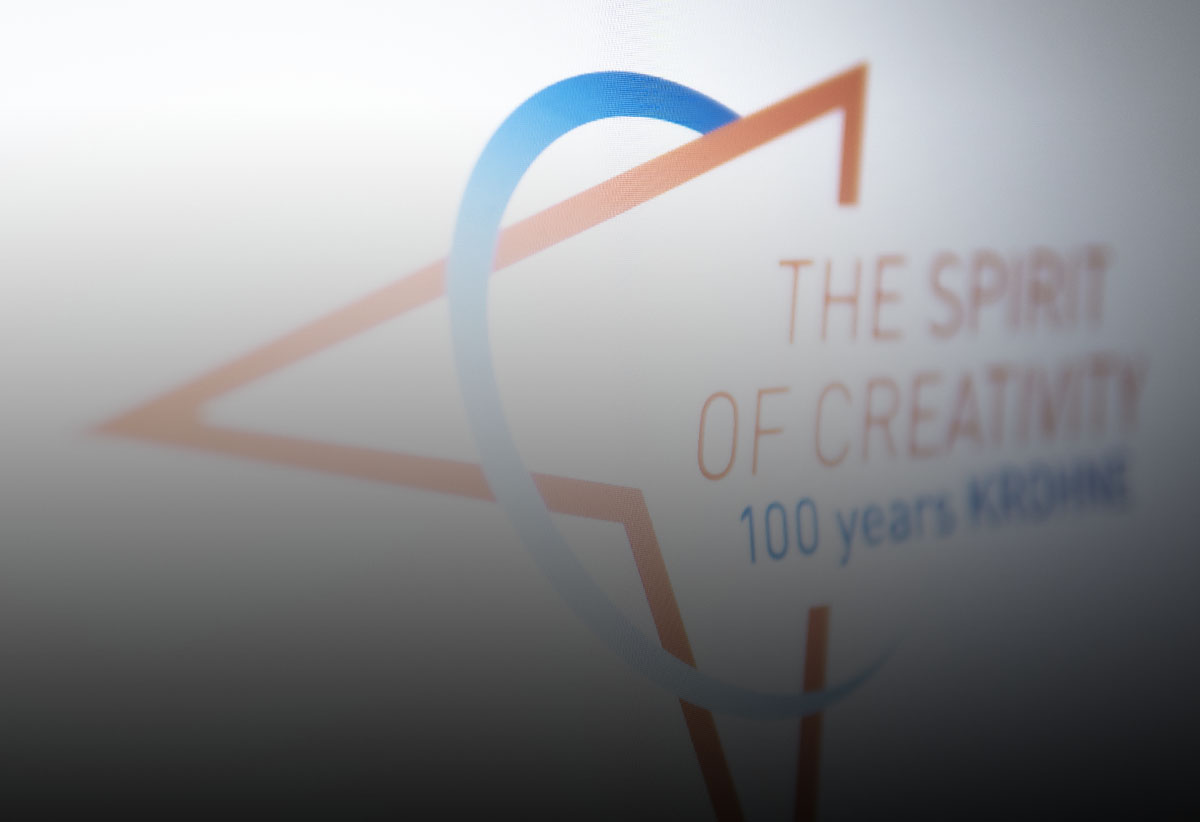 100 years KROHNE
Learn more about the exciting history of KROHNE starting back in 1921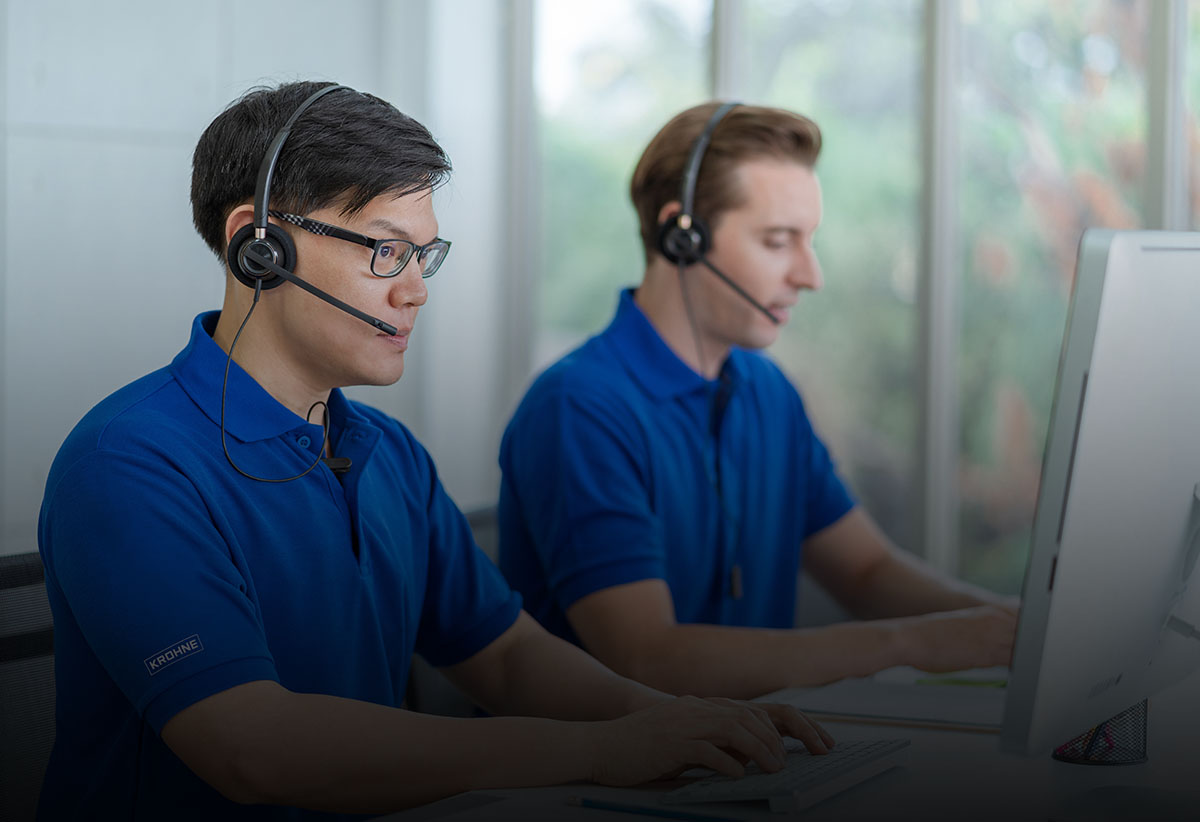 Guided Tours
Book your personalised tour through KROHNE Insights, specific to your demands
Explore all products, all services and solutions of KROHNE via 120 informative videos and exhibits:
Current trends & technologies throughout process measurement
Digital field communications, IIoT and Industry 4.0
FOCUS-ON: An intelligent process node for direct flow and process control in the field
Smart commissioning, verification & monitoring of field devices
Find specialised information for your Industry:
Chemical: Automation solutions including MTP, Functional Safety (SIL)
Food: Measurent of liquids with entrained gas, milk reception and hygienic level measurement solutions
Oil & Gas: Complete measuring solutions in Gas, LNG and Crude Oil
Water & Wastewater: Multi parameter measuring technology, Leak detection, complete measurement solutions
Power: Fuelgas skids, complete instrumentation for conventional power plants
Marine: Fuel consumption and emission monitoring and on vessels, ballast water treatment, bunker verification.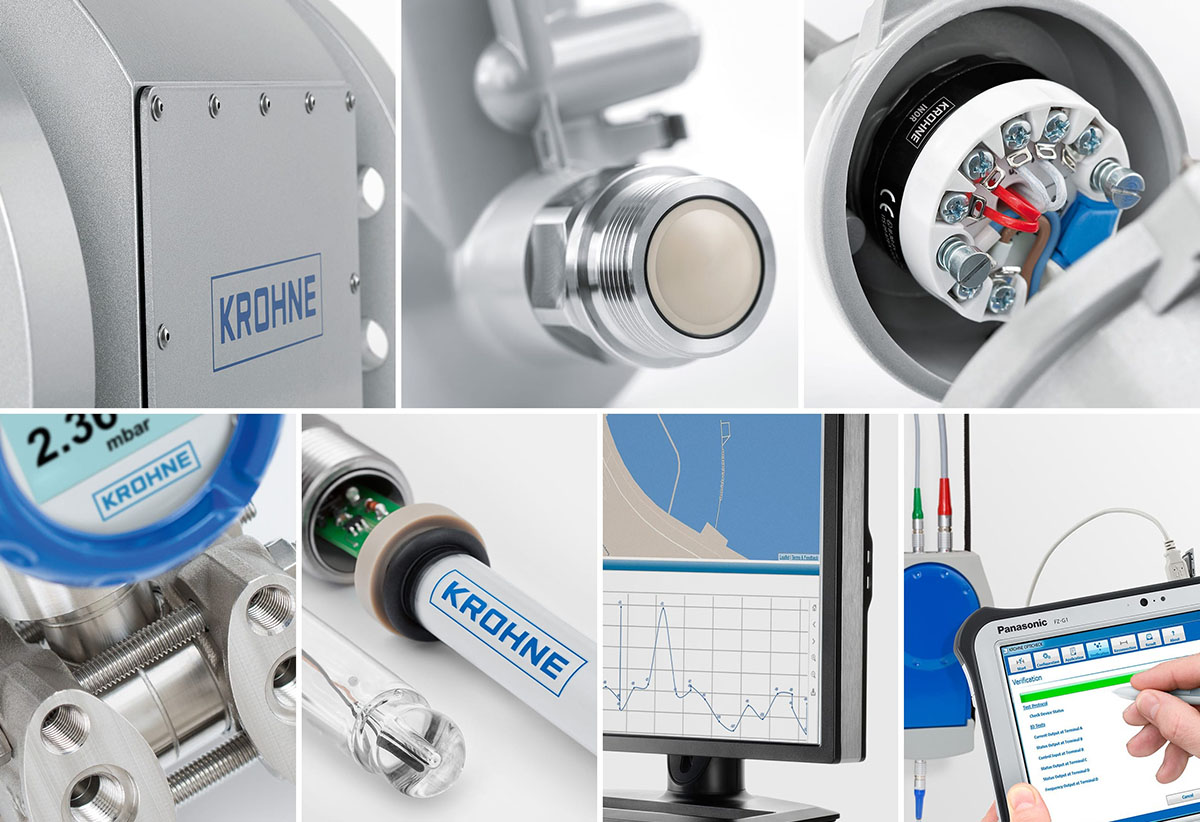 KROHNE Group
KROHNE is your reliable partner for process instrumentation and automation. As our client, you benefit from our ability to solve your applications with matching measurement solutions; we offer a complete product portfolio, industry specific system solutions and complementary services for instrumentation projects of any size.